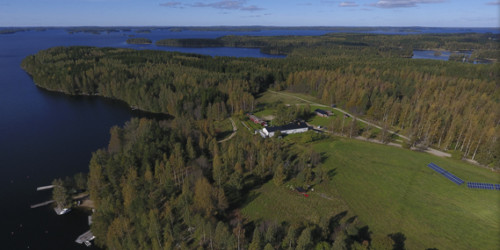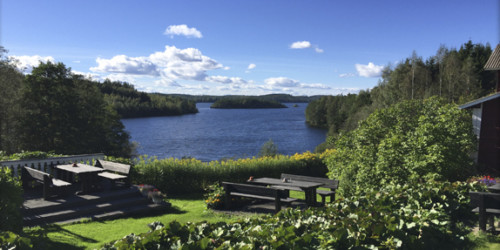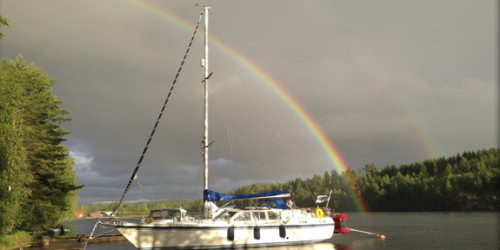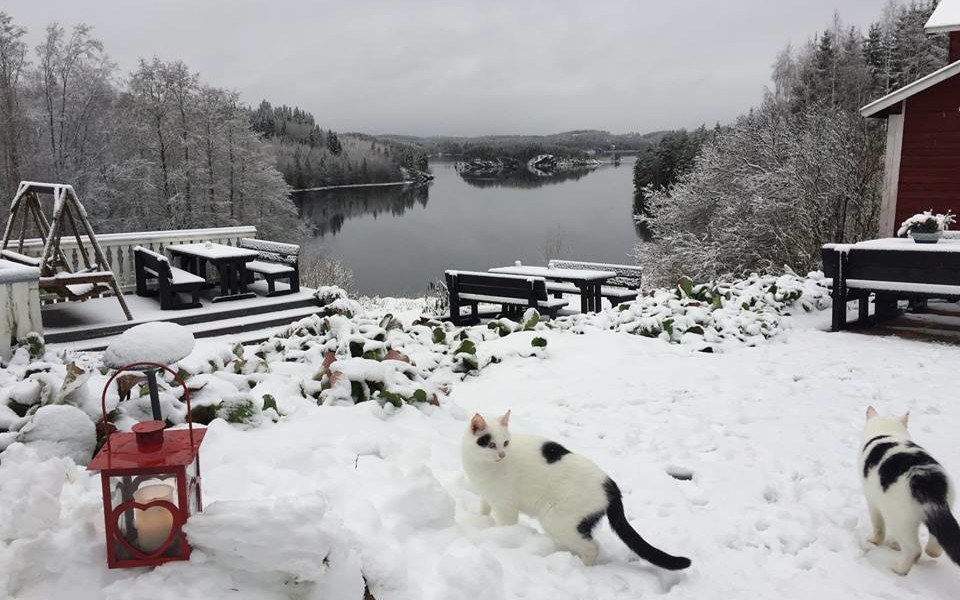 Tynkkylän Lomaniemi
Tynkkylän Lomaniemi
Tynkkylän Lomaniemi is a family-owned company offering personal customer service in the middle of the clean and beautiful Finnish nature. All well-equipped cottages are situated on the shoreline. In summer, the landscape café and the farm courtyard with some animals and traditional buildings are open daily. Saimaa sailors are served at the guest harbor. Catering services by appointment.
Activities
We do not have a scheduled schedule, but everyone has the opportunity to do what they want and we have space and equipment. Why not take too much of your vacation activities, if you just want to be some day, that's the best activity we have.
There are sub-boards, boats, fishing gear, guided tours, skis, bicycles, snowshoes and whatever you are going to ask. Sure, we have individual guided activity bands, especially for groups. There is also a lot of activity in the nearby area!
You can go to the forest museum in Lusto, Johanna OraÅŸ's art department, dine and experience the history of the rushes in Hotel Punkaharju, go to the neighboring villages to explore authentic life, enjoy Saimaa in your own beach, enjoy the art of Punkaharju Station, dining in different environments, shopping trips to nearby towns and villages. You can ask the host to ride to the nearby area, order a ship or boat directly to your dock and the possibilities are unlimited. Saimaa and the whole region offer experiences, experiences and activities that you can only hope for.
Hospitable harbor on Saimaa
Tynkkylän Lomaniemi's harbor offers a comfortable place to sleep on saimaa. There are six piers and buckets of about 12. Normally, everyone can freely choose the place, and there is plenty of room for the rib mount. For sailing boats there is enough depth and buckets also have sheltered seats.
Two saunas are reserved for sailors who are booked on an hourly basis and serve as a self service. There is also a smoke sauna for pre-ordering 160 eur / heating. (not always possible).
There are two dry toilets for boaters. In addition, one toilet about 20 meters away and the main building (150 meters) with two showers and WC (the main building is open from 10 to 20, unless otherwise agreed).
Farm animals
Tynkkylän Lomaniemi's Farm animals are anxiously waiting for new customers. Especially cats are popular with children. Usually, we get some kittens every summer. After the summer, kittens will always find new homes and are asked because they are drowsy and accustomed to different people.
Cats live in a warm yard all year round. Other animals go to winter elsewhere. Usually here, rabbits, sheep, chickens and cats. There may be other animals such as horses or ponies. Farm animals live in the yard of the main building.
Museum – Old tools from the farm
The objects used in farm work, the oldest from the 19th century. Also objects brought by the migrants from Karelia. A small part of the history of the entire region and village.
If necessary a guided tour and stories from an early age. There is also a large number of other historical material in Tynkylä, but there is currently no room for them.
The museum operates in the old alley of the farm, which was built in the 1860s. In Mökinniemi there are several remains of smoke streams and on the hill of Mäki there is also a garrison from the 18th century, which at some point would be to restore the history of the region maintained.
The Saimaa Ringed Seal – our shy friend
Saimaa ringed seal is a relic that was captured in Saimaase after the last Ice Age. Finnish name is Norppa (Saimaannorppa). Many customers during their stay can see and meet Norppa. You can best get to know Norppa when you think of something else. If you have cameras and have the intention of going to imagine Norppa, then presumptuous instincts will warn Norpa and it will not be easy to see.
Cafe with lake views
Café is open 10.00-20.00, every day in summer. The coffee brand is Juhla Mokka (It is very good Finnish Celebration Mix) and, as a rule, all pastries are made by Raija. Especially strawberry-buried cheesecake is a favorite of many customers and, of course, traditional cans.
Coffee and delicacies can be enjoyed in the courtyard, terraces and even inside. If needed, can accommodate more than one hundred people. Usually behind the café's counter is Jukka, Raija or someone from the family. Therefore, you can always inquire and inquire about everything you do about a business and your neighborhood. The cafe has a license to sell alcohol, so there's more to drink.
Catering by appointment
We organize family reunions, training sessions, dining for bus groups and the different kinds of occasions according to your wishes. Dining areas can be found in the main building and seating for 120 people. During the summer season there is also a dance pavilion, gazebo, and various dining / living areas in the yard area.
We strive to use the local products as much as possible. They have always been caught in the waters by the fish of Erosen Kala. Tomatoes tend to be Poutanen tomatoes from neighboring villages, meat products from Finnish producers. Mushrooms and berries from nearby forests. Light bread is made from the very beginning and rye bread comes from the organic farm of Muhonen. All products are usually domestic except for small exceptions.
The restaurant has a license to sell alcohol, so there's more to drink with food.
Holiday in a villa on the shore of Lake Saimaa
The Lomaniemi cottages are located in a peaceful, clean, scenic and safe Mökinniemi. The Lomaniemi cottages are unique, each with its own private courtyard and beach. For many of our cottages is like a replacement for your own cottage, there are already about 70% of standard customers.
Most of the cottages have two saunas, an electric sauna and a garden sauna. The property includes a private boat, internet, well equipped kitchen, entertainment electronics, firewood, barbecues and a campfire site. Each year, we aim at renovating our fleet, environment and equipment every cottage.
Before your arrival, we always clean and check the cottage, we want to guarantee you a good holiday experience. We are reachable 24 hours a day during your stay, so in the event of a problem there is a quick help nearby.
Check here to see more information and pictures of our cottages!
Tynkkylän Lomaniemi
Tynkkyläntie 66
58580
Vuoriniemi

+358 40 732 6138
+358 400 256 387

Have a look at nearby destinations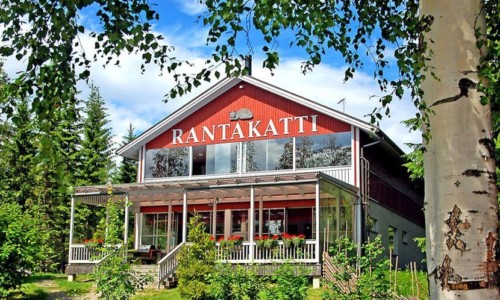 Hotel Rantakatti
Eastern Finland, Punkaharju
Accommodation | Activities | Food and drink | For groups
Take a look