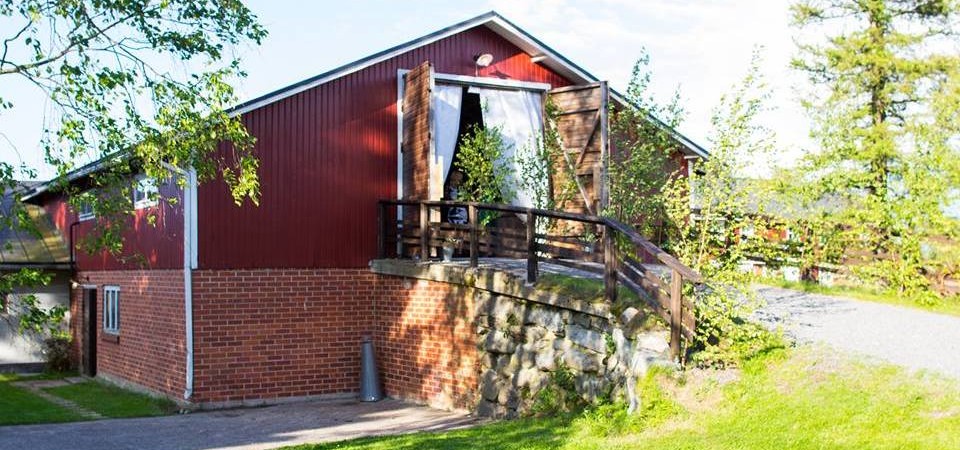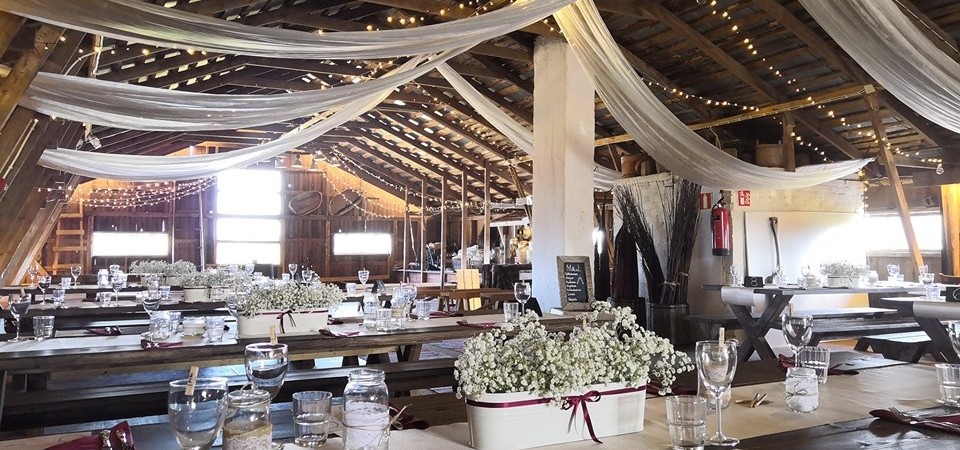 Jukkolanmäki Attic
Three atmospheric venues in Jukkola's old barnhouse
The three party venues of the old barn serve as an atmospheric milieu, e.g. for weddings, birthday parties, corporate events and concerts. Whether you want your event as a ready-made package down to the smallest detail, or you want to organize it yourself, Jukkolanmäki Attic offers a great setting for it.
We also offer accommodation and sauna experience depending on your needs, and a cozy summer cafe serves delicious cakes and other delicates during summer!
Unforgettable celebrations
We really enjoy doing this  – hosting weddings and celebrations. Our team is very close to each other and we hope that our guests can feel the warming atmosphere when they walk in. Customer satisfactions is our top-priority and that is where we invest in the most. The greatest joy for us is to see our guests enjoying their stay and having unforgettable celebrations that bring live to the barn house.
Attic
Our attic is open on request during summer time. The Attic is well suited e.g. for weddings, birthday celebrations, company and private occasions. We are happy to help you with arrangements and planning as you wish.
The venues are equipped with a full 150-person set of tableware including glasses for wine and sparkling wine. In addition, the venues are fitted with full sound system as well as wireless microphones for background music and speeches.
Cellar
Our downstairs Cellar is suitable for smaller and intimate occasions during all seasons. Weddings, special celebrations, meetings and gatherings– you name it. Speakers, wireless microphones and video projector can be arranged to the venue on request.
Cowhouse
The Cowhouse itself – although not looking like one anymore – is our newest venue downstairs and also open on request all year around. The venue is suitable for large gatherings? and is at its best on darkening nights, such those of later summer or autumn.
As in our other venues, a full set of tableware, sound system and video projector are available in the Cowhouse as well.
Summer cafe
The summer café at the Attic is open every Sunday from the end of June till the end of August. We are happy to serve you with various sets of delicious cakes and other locally made delicacies. Check our calendar for special theme events!
Accommodation and sauna
Completed in June 2022, Rinne-Jukkola's single-family house and sauna with a hot tub are ready to receive vacationers, wedding guests and other parties for a short or longer period. Both the house and the sauna are located in the middle of an idyllic country landscape, and it is possible to rent them either together or separately.
The detached house Rinne-Jukkola has three bedrooms with six beds, a combined living room-kitchen, a utility room with washing machines and a bathroom with an indoor sauna. The house is fully equipped and the rent includes linen, towels and cleaning. The house can accommodate eight people thanks to extra beds. Amounts larger than this are considered on a case-by-case basis.
Our sauna offers gentle baths and plenty of terrace space for cooling off! The dark and atmospheric sauna has room for about 10 people on the rafts at a time. The sauna can be rented either in conjunction with renting the detached house Rinne-Jukkola or separately. There is a six-person hot tub on the terrace, which we rent already heated. Also ask us for an offer from food or snacks to the sauna.
Jukkolanmäki Attic
Jukkolanmäentie 27
68230
Lohtaja

+358 44 088 0403
+358 400 463 731

Have a look at nearby destinations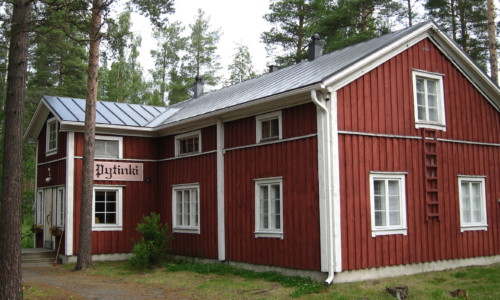 Tapion Tupa
Central Finland, Kalajoki
Accommodation | Activities | Food and drink | For groups
Take a look