Muotiaisten lomamökit
Muotiaisten lomamökit have been providing nice, authentic Finnish holiday experiences for years. Our new Villas upgrade a true Finnish holiday to the next level with their luxurious equipment.
Our villas and cottages are located in two places around Ylöjärvi city. Viljakkala and Karhe. Kaivoskartano, Kultakartano and summer cabins are in Viljakkala's Haveri, and Villas are in Karhe, next to Lake Karhe. Muotiainen Manor and estate has been located in Karhe next to Lake Karhe and it has a long and interesting history.
Outdoors Activities Are The Best!
Wether you'd like to go fishing, hiking or mountainbiking, Ylöjärvi has it all. Seitseminen nature preservation area is relatively near and Hiking Travel takes you to a guided tour to enjoy Finnish nature. There are many ball game fields around like golf, volleyball etc. Lake Karhe is safe and has not contained any Blue-green algae in past years. Lake also has several different fish species for fishing enthusiasts to catch.
Come to Karhe and spend a straightforward Finnish holiday.
Relax and refresh.
Get your body and mind care and recreation for everyday life by Coaching by Tarja. Pilates, yoga muscle training and many other varied sports can be arranged at the villa on site. Well-being from nature is served by Keijunpuoti.fi and you can treat your sore muscles even on site.
Experiences With Food
There are several possibilities when it comes to food in Karhe. Wether you wish to eat out or order in, there are good choises for each way. We also recommend to try local small producer products like Suojärven suklaatilalta Chocolate or Vänrikki.
Villas
VILLA Karhenhelmi – new beautiful villa in Karhe
Very beautiful villa, built in 2020, with all comforts of a house. 150 m² accommodates up to 9 persons. Relaxing evenings by lake are guaranteed with big sauna and great jacuzzi on a massive 80 m² deck.
Cottages
Kaivoskartano ja Kultakartano, nearly identical true Finnish cottages.
Cabins
Enjoy peace of nature – Summer cottages accommodate for person and sauna cabins hold extra room for 2 more person. Rent your own summer cottage for the whole summer!
Idyllic summer oasis Katajainen
35 square meter summer cabin has four beds. Pets are welcomed in the 1970's built Cabin.
Sauna has a fireplace room with extra beds in bunk beds. In Katajainen Cabin you will enjoy peace and quiet, nearest neighbour is 100 meters away and cabin can not be seen from there. Staircase takes you to a private beach and low shore is safe for smaller children.
Suokas – 1970's cabin surrounded by beautiful Finnish nature
Pet friendly summer cabin. Accommodates 4 people nicely. Nearest neighbour 100 meters away and cabin can not be seen from there. Shallow beach only 20 meters from cabin.
 Peace and quiet in Ojankulma
Built in 1970's, Ojankulma is cosy accommodation for 4 persons. Big yard to enjoy outdoors activities hidden from neighbours eyes. Nearest neighbour 100 meters away and cabin can not be seen from there. Only 20 meters to the shallow beach which is great for children too.
Enjoy beaufiful countryside at Kumpula
Kumpula cabin can accomdate 4 adults. It is set up on a hill 150 m away from the  nearest neighbour.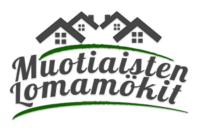 Muotiaisten lomamökit
Muotiaistentie 100
39340
Karhe

Have a look at nearby destinations