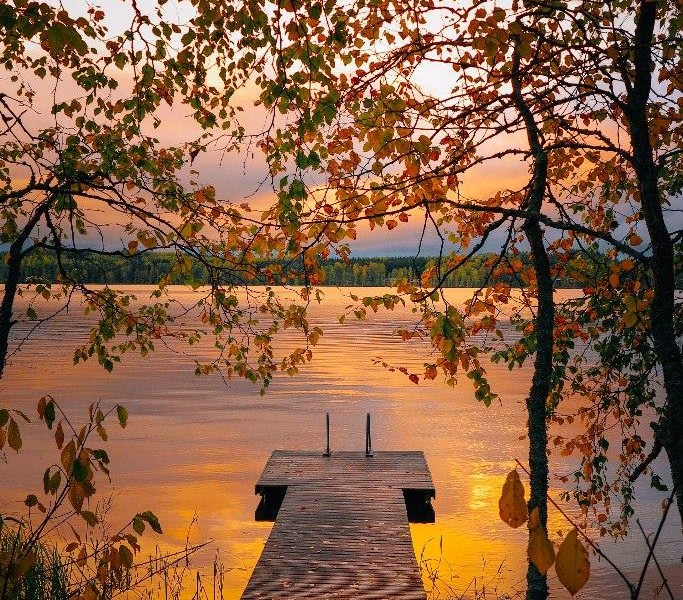 Hienosen lomamökit
Welcome to Hienosen Lomamökit in Punkaharju
Come and enjoy the peace of nature and genuine countryside at Hienosen Lomamokit in Southern Savonia. We have seven cottages for rent on the shores of the crystal clear waters of lake Puruvesi. Puruvesi belongs to the Vuoksi water system and is a part of Saimaa the largest lake in Finland.
The cottages are located near our farm. There is a small nature trail in the area that leads you on top of a small ridge with a good view to the lake. A small hike from the path there is a lean-to. A nice place to enjoy some packed lunch or maybe cook some sausages on the campfire. Get acquainted with our cottages and services!
Genuine countryside and peace of nature
There is a small nature path near the cottages which leads the traveler on top of a small ridge to a lookout spot, where time stops and eyes are opened. A small hike from the path there is a lean-to.
You can find the other side of the path where a small pier awaits you conveniently with a boat from your cottage. You can also find stone fences and piles from the slash and burn farming age.
We have renovated an old cabin near our house and turned it in to a small museum.
It can also be an experience to visit a store on wheels which stops weekly near our cottages.
We have a motorboat for rent 25€/day or
motor for rowing boat 20€/day
Seven different cottages for rent
All cottages except Kuoppaniemi are within 2 kilometers of our farm. All cottages have a rowing boat, small pier, firewood in a shed and a place to barbecue. For fishing there is a fishing license for lure fishing, water area map and fishing rods. You can rent a set of linen, otherwise guests bring their own linen.

Read more from the page bookings
Hienosen lomamökit
Paljakantie 113, 58520
58520
Punkaharju

+358 40 520 8943
+358 50 919 6505

Have a look at nearby destinations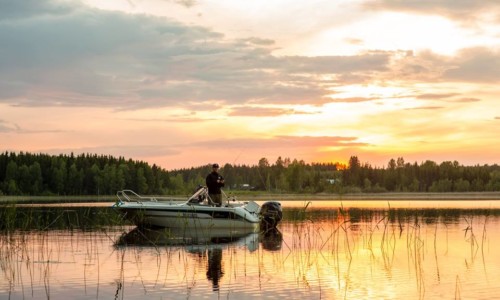 Resort Naaranlahti
Eastern Finland, Punkaharju
Accommodation | Activities | Food and drink | For groups
Take a look